"Best of Fremont" Award For The Past Six Years!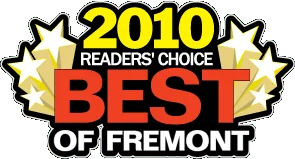 Quality Cleaning, Maid To Order is an independent, family-owned and operated business that has been serving the San Francisco Bay Area since 1986. We pride ourselves on being able to not only provide our customers with the highest quality services possible, but also peace of mind. This is why MTO is licensed, bonded and insured, our teams are comprised of family members who are highly trained cleaning professionals.
Since its inception, MTO has been at the forefront of green cleaning, our founder, participated in and chaired professional association committees that were instrumental in the adoption of green cleaning standards in the cleaning industry. This is why you can be assured, unlike our competition, that when we say MTO is committed to green cleaning that not does MTO use the highest quality and safest green cleaning products, but we adhere to the strictest green cleaning practices as well.
If you are looking for a cleaning company you can trust, that can provide you with consistently high quality and reliable service, we think you'll find MTO a cut above .
We firmly believe that "Speed cleaning" is an Oxymoron, since thorough cleaning takes time.
Quality Cleaning, Maid To Order offers: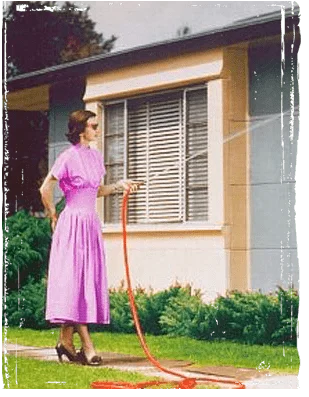 Residential Cleaning

Apartment and Rental turn cleanings

End of tenancy cleanings (move out)

Hourly cleaning services

Green and Natural Cleaning Services

Professional Organizing

Concierge Services
---
We Accept Credit Cards

---
Service Plans
Fixed Rate: This is the Plan for those desiring to have a regularly scheduled cleaning service. (weekly, bi-weekly or once monthly)
Fixed rate plans are regularly scheduled recurring cleaning services based on the home taking an "average of time" to clean. If however for any reason the home is not found in an "Average" condition we reserve the right to bill for the extra time spent. At the time of the estimate a list will be provided of items that will be done during a fixed rate cleaning. Items requested outside of the realm of that list will be charged extra. To best utilize this plan the client is asked to have the home picked up and ready for the cleaning crew so that they may fully utilize their time cleaning and sanitizing your home, rather than spending their time organizing and re-arranging, those are in themselves other services that can be provided as necessary.
Fixed rate services are then broken down further into the following:
Maintenance cleaning: Where all basic cleaning is done and some deep clean items may be rotated into the cleaning or done on an as needed basis only.
Deep cleaning: Where all services are done at the time of the service.
When we provide an estimate for our Fixed rate services our rates are based on:
Size of home

How many people reside in the home

Number and type of pets in the home (shedding dogs as compared to goldfish)

Amount of decorations/ knick knacks (more decor requires more dusting)

General condition of the home and how much "catching up" is needed

Frequency of cleaning

Any Surfaces that may require special cleaning (Marble for example)

Amount of extra projects requested
Our Minimum costs per service/ frequency: (Minimums prices are based on 1 bedroom/ 1 bath and will go up from there)
One time or first time in cleaning – starting at $150 & up (a deposit is required in order to book *)

Move in or out cleanings – starting at $200 & up (a deposit is required in order to book *)

Spring or Deep cleanings – starting at $150 & up (a deposit is required in order to book these jobs *)

Monthly (every 4 weeks) Maintenance cleanings – starting at $100 & up

Bi-weekly Maintenance cleanings – starting at $95 & up

Weekly Maintenance cleanings – starting at $90 & up

Call in (call us only as you need us) – charged by the hour with a 2 hr minimum fee, starting at $100 & up
*Deposits are required to book larger and/or One time cleanings and are non refundable, if cleanings are cancelled with less than 48 hours notice.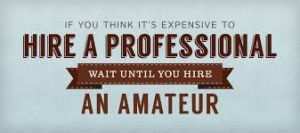 Our prices reflect our high quality of service, while offering you the best value for your money. We carry full insurance and workman's compensation coverage, use the best equipment, and have the experience to do your job right the first time. Many other cleaners come and go, so you may find a cheaper price somewhere else, but they might not be around next month or next year. We have been able keep reasonable prices for our clients, with minimal price increases over the last 31 + years.
Hourly Rate Services are customized cleanings designed for customers whose needs change from cleaning to cleaning, or who only want selected tasks done. Please provide us with your Priority list and the number of hours that you'd like to pay for and we will do the tasks as prioritized, until our time is up. Or you can give us your list and we will bill you for the time it takes to complete all the tasks on your list.
*Please note that we bill in 1/4 hr increments with a 2.5 Hr minimum. and that time is calculated to include 1/2 hr for un-loading and loading and prep time.
Additional Services
Knock one more thing off your to-do list. In addition to Quality Cleaning, Maid To Order comprehensive suite of house cleaning services, we also provides the following services to enable you cross another project off your list. If don't see a service, just ask:
Cleaning of items outside of the home, porches, lawn furniture, garages, etc.
Cleaning of interiors of any appliance other than the microwave
Cleaning and organization of kitchen or bathroom cabinets
Cleaning the interiors of china cabinets, hutches, etc.
Washing of windows, mini blinds cleaning of window tracks &/or screens
Washing of baseboards & edging of carpets
Carpet cleaning (by a tried and true trusted subcontractor)
Vacuuming of upholstery or draperies
Taking garbage and recycling bins to the street
Grout cleaning
Washing of walls
Cleaning of fireplaces
Washing of light fixture coverings