We have serviced the following cities in the San Francisco–East Bay Area since 1986.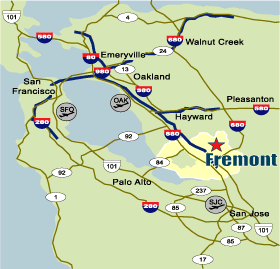 Milpitas
Fremont
Newark
Union City
Hayward
Sunol
Pleasanton
Livermore
San Leandro
Castro Valley
San Jose
Santa Clara
OUR REPUTATION IS SPOTLESS !
We are licensed, and fully insured for your protection. All employees are thoroughly trained and background checks are done routinely to assure that only top quality people are working for us.